At a time of political turmoil Nicholas Falk suggests some reading for the new Prime Minister but laments that that much of it says nothing about cities and urbanism.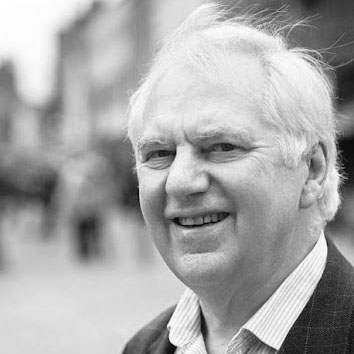 Anyone looking for ideas and evidence of what works could do worse that turn to former Prime Minister Gordon Brown's book on Seven Ways to Change the World published in 2021. In this he seeks to combine global economics with a sense of morality. The result is a largely unpolitical book that contains a huge amount of good sense. But perhaps because it is over 500 pages long and focusses largely on unfashionable questions like why nations should collaborate, it seems to have sunk without trace. The seven ways are:
Preventing pandemics
A new kind of economy, through a global growth plan
A global green deal, and five routes to a Zero Carbon future
Unlocking the world's potential, through an education revolution
The humanitarian challenge of meeting sustainable development goals
Abolishing tax havens
Eliminating nuclear weapons.
My criticism would be that, amongst all the good sense, cities and urbanisation hardly get a mention. And yet the inequalities he focusses on all have a spatial dimension. A useful final section on Shaping our future shows the danger of going for 'one world, two systems' and calls for avoiding a US/China Cold War and the extremes of nationalism. Alas the last couple of years has made such a policy a forlorn hope. Instead of looking for global solutions in which multinationals play a leading role, as for example Bill Gates also does in his powerful book on Climate Change, we need to rediscover the untapped potential for cities to switch direction, and collaborate across national boundaries.
Gordon Brown is not alone in failing to recognise the vital role played by towns and cities

–
So Rishi Sunak might be better advised to read John Kay's intriguing book on Obliquity, which argues that delivering results depends on a more indirect approach. The happiest people are those that do not make the pursuit of happiness their main priority, just as the most successful companies are those that do not concentrate on returns to their shareholders or bosses.
Kay's most recent collaboration is with another eminent Oxford economist Paul Collier and is entitled provocatively Greed is Dead. This makes the argument that individualism is no longer tenable as the 'engine of prosperity'. The most successful societies are those that collaborate best. By resetting the objectives, there would be a better chance of making progress. As the Chinese sage Lao Tse wrote over two millennia ago, 'Unless we change direction we will end up where we are headed.'
But in reading a mass of books on how to achieve green growth and better lives for all, I am struck that Gordon Brown is not alone in failing to recognise the vital role played by towns and cities, where there are masses of tangible opportunities to be seized. When governments talk of speeding up housebuilding they need to focus on where these are built not just the numbers. In doing so they should surely be looking for ways of reviving municipal pride and a more cooperative spirit. They should also be shrinking the state by transferring responsibilities to local authorities especially with regards to the built environment, to ensure there are some tangible results.
The truth, as was recognised by the new RSA Chief Executive Andy Haldan in the recent Levelling Up White Paper is that Britain continually lags behind comparable countries because of a lack of continuity, the third element in the ABC of successful delivery. We keep changing Ministers and policies without altering attitudes and behaviour. Turning a place around takes several decades so what can be done before the next general election in a couple of years, or may be sooner?
My short answer is to focus on 'taming the car' by making it easier and safer to walk and cycle. 'Green and clean' is a simple but powerful slogan with mass appeal. The Create Streets Foundation's report No Place Left Behind, published on behalf of a Commission into prosperity and community placemaking shows how a visible transformation could be achieved if only we set out minds to it.
But as government funds are limited to fund improvements to local infrastructure we also need property tax reform so that wealthier property owners contribute a fair share. There have been many calls for some form of land value tax to replace or reinforce our dysfunctional and over complex tax system. This would enable the balance to be tilted away from central direction and would encourage local collaboration and ambition. There is no shortage of research on how this can be done, and a new compendium reports on what some 50 countries are doing. But the key must be action in a city region rather than at a national level, if only to broker an agreement between all the conflicting interests. So the new government could look at the recommendations in my own policy paper published for the Town and Country Planning Association on sharing the uplift in land values rather than living in a fantasy world of unmet targets and good intentions.
Dr Nicholas Falk
Gordon Brown: Seven Ways to Change The World: How To Fix The Most Pressing Problems We Face – Simon & Schuster 2021
Bill Gates: How to Avoid a Climate Disaster: The Solutions We Have and the Breakthroughs We Need – Allen Lane 2021
John Kay: Obliquity: Why our goals are best achieved indirectly –‎ Profile Books2010
Paul Collier, John Kay: Greed Is Dead: Politics After Individualism – Allen Lane 2020
OECD, Building a Global Compendium on Land Value Capture, 2022
Nicholas Falk, Sharing the Uplift in Land Values: A fairer system for funding and delivering housing growth, Town and Country Planning Tomorrow Series Paper 20, 2019