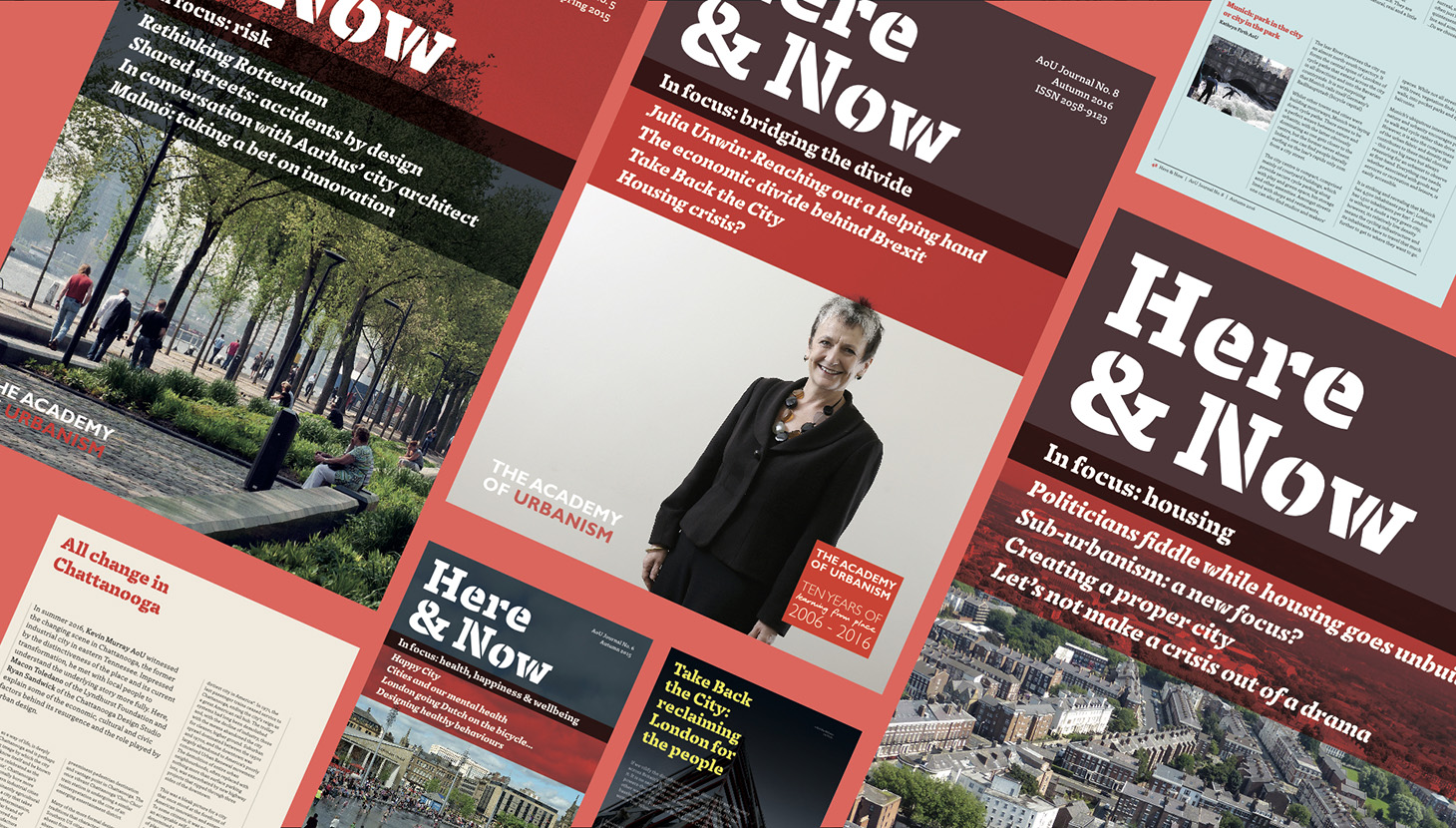 ---
Here & Now is brought to you by The Academy of Urbanism
The Academy of Urbanism is a politically independent, not-for-profit organisation that brings together both the current and next generation of urban leaders, thinkers and practitioners.
We embrace city management and policymaking, academic research and teaching, development planning and design, community leadership and urban change-making, arts and cultural development, infrastructure and engineering, property law and management, politics and media.
We work with places to identify and reinforce their strengths, and help them recognise and overcome obstacles to greater success.
Through our events, activities and programmes we draw out and disseminate examples and lessons of good urbanism. We use the evidence we gather to promote better understanding of how the development and management of the urban realm can provide a better quality of living for all.
---
Our mission is to understand, promote and celebrate what makes great places and to apply these lessons to the improvement of towns and cities across Europe and beyond.
---
Here & Now is where we provide a platform for members of The Academy of Urbanism and other invited individuals to showcase and explore ideas and viewpoints within the broad world of urbanism.
Past editions of the journal have explored topics ranging from sustainable urbanism, affordable housing, social inclusion, density, culture, health and wellbeing.
This publication is aimed at those who create and manage or are interested in towns and cities, from the viewpoint of architecture, design, urban planning, property development, economics, and more.
The editorial team consists of Harrison Brewer, Zoe Chazen, Harry Knibb, and David Rudlin.
For any enquiries regarding contributing to future editions, advertisement or sponsorship, please get in touch at journal@theaou.org