Nova Thompson on life with John Thompson, her best friend for 35 years. A life that was nothing but eventful in which she experienced and learned so much.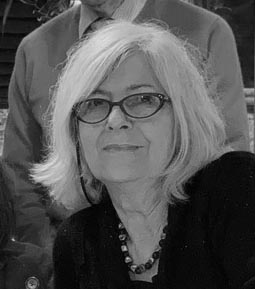 John was an incredible life force to be around. His charisma, enthusiasm and determination to make things happen, to make life as good as possible and to feed fun into every situation was contagious for all. Always passionate about his career, he often said how lucky he was that what he did was what he most wanted to be doing. His ever-fighting determined spirit was very much shown during the years he endured the cruelty of the neurological disease, MSA, that he stoically fought until he could fight no longer.
Trained as an architect at Cambridge University during the 1960s, John was thoughtful, inspiring, and highly motivated as an urbanist. He rejected the prevailing views of the architect as heroic 'form maker' early in his career, and pursued instead an altruistic agenda, working directly with local people to create places that encouraged social interaction, and helped to nurture a strong sense of community.
To achieve his goal, John worked tirelessly developing new ideas with a pioneering innovative approach to place making that challenged professional beliefs. Leading by example, and drawing on his natural gift for gentle persuasion, he inspired all around him to seek creative solutions to urban development that would serve the greater good, including colleagues, fellow professionals, private developers, local authority, officers, and politicians.
John believed he could make things happen and, against the odds, he usually did. He was also fun, once having risen above scepticism, people enjoyed to be a part of John's often very childish sense of humour. He loved to bring people together. The Academy of Urbanism was definitely a concept designed to do that, a professional Think Tank for the development of good urban space, a concept now very much taken for granted.
John, with others, sought to create a formula for the founding of the Academy of Urbanism. I may have got it wrong but I believe I was with him when a formula germinated. My brother-in-law, Bevan Braithwaite, a past CEO of the Welding Institute Cambridge, had invited us to a lecture organised by the Institute of Mechanical Engineers. John was instantly curious as to how such an Institute for a multidisciplinary group of engineers had been created and survived for 160 years. For me, that was the seminal moment when John saw a formula for the founding of the Academy of Urbanism.
From then on, he spent endless hours in his office, trying to formulate a means by which the Academy of Urbanism could fund itself, be made to achieve what it needed to achieve and of course working on memorable slogans – I think he coined the now much recognised, 'Space Place Life'.
I remember being beckoned to the bathroom one evening, John was listening to poet Ian McMillan on a radio programme, "that's what we need" he exclaimed. No time to be lost, as Ian recalls, John was on the phone to the programme producer instantly, even though it was late Sunday evening. Ian became, and still is, an essential ingredient for the fun and success of the annual awards. Working with George Ferguson, an ex-President of RIBA, and Trevor Osbourne with whom John had helped set up the Prince's School of Architecture and Prince's Trust, the Academy of Urbanism came into existence in 2006, its aim being to identify and disseminate new ideas in place making, a think tank for the creation of good urban space.
I, and others, have so much to be grateful to John for.