As we struggle through another COVID Christmas, Kathryn Firth asks why shopping is such a divided activity.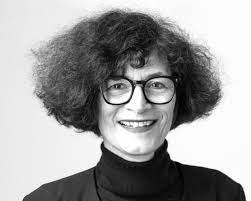 Visitors to the Queen Elizabeth Olympic Park in London, as did visitors to the Olympics ten years ago, often wonder why the route into such a major civic space is through a shopping centre. This is a good question.
The somewhat unsatisfying answer is that when the Westfield Group expressed an interest in investing in Stratford the London 2012 Games were hardly a twinkle in anyone's eye. Stratford at the time was one of the poorest districts not just in London but the entire UK and the London Borough of Newham jumped at the offer. A Westfield shopping centre, after all, would 'regenerate' the area, with the 280 shops and 70 restaurants would providing some 8,000 new jobs with many hopefully for locals.
When touring Westfield prior to its opening I asked our guide if there would be any independent shops representing local businesses in addition to the usual chain multinationals. I was told 'we are looking into that'. There is little to show for their investigations and the mall is packed with all the high street names.
In the meantime, Stratford High Street continues to struggle to live up to its name, i.e. a high street. There has been lots of development, and most developers have done as the planners had asked and provided the requisite ground floor retail space while streetscape improvements have sought to humanise the public realm. Sadly, however, the street continues to be plagued by vacant and boarded-up shopfronts. Of course, the changing way that we shop means that many town centres are suffering a similar fate, but the situation along Stratford High Street cannot entirely be blamed on online shopping. Local businesses are unable to compete with Westfield. Those that existed prior to its arrival fight to stay afloat and certainly cannot afford the leases in the new shopping centre. This, in turn, has perpetuated Stratford High Street as an inhospitable environment.
At a time when everyone is pleading for places that support the 'authentic' and the local we ought to be more demanding and innovative in leasing strategies

_
Westfield has essentially sapped the energy from local businesses making it both extremely difficult to maintain existing shops or to open new ones. The new neighbourhoods framing the Olympic Park provide further evidence of this. Honour Lea Avenue, running between East Village and Chobham Manor – a key connector between Hackney Wick and Leyton – should behave like a local high street. Although a few shops have opened in East Village, south of Honour Lee Avenue, it is difficult to expect local businesses to gamble on competing with Westfield.
Were Westfield's 177,000m2 of retail space distributed along the length of these streets and the £1.45bn that it cost to build invested in improvements, the number of local jobs would have been the same but we would enjoy active street fronts framing a healthy and truly public realm.
What is more, this approach would have resulted in far more of the shops and restaurants being independents. Given market realities, not all of the retail space can be expected to be occupied by 'mom and pop' shops, though, if we were to take a cue from the Howard de Walden Estate, cross-subsidization could have allowed for a balance between the chains and the one-offs. At a time when everyone is pleading for places that support the 'authentic' and the local we ought to be more demanding and innovative in leasing strategies.
There is another shopping centre in Stratford. Opened in 1974 and much smaller than Westfield, it was built on the site of an outdoor market and a condition of its construction was that it retain the existing market stalls. While not an architectural gem it stands as a counterpoint to Westfield, is full of local business and fulfils an obvious need as an important local community venue and amenity. It provides fresh fruit and vegetables at prices lower than Waitrose or Sainsburys, along with products reflecting the demographic makeup of the area such as kielbasa and plantains. After hours the mall is given over to skateboarders who enjoy the spacious smooth surface and reverberations from their portable music system, (try that in Westfield).
A similar relationship exists between London's other Westfield Shopping Centre in Shepherd's Bush and the W12 Shopping Centre built in 1967. The latter accommodates 'Pound Shops' and other lower-end retail alongside several speciality kiosks. In both cases a more-or-less happy co-existence between global and local retail has evolved – albeit not by design.
It is, however, disheartening to see shopping manifest as such a segregated activity. As this dichotomy persists, we should explore ways to proactively integrate these diverse merchandising worlds. Surely our retail, like our neighbourhoods, should be mixed, providing goods from local and global sources and price points that span the income spectrum.
---
Kathryn Firth AoU is a partner at FPDesign
---