Athiei Ajuong highlights the disproportionate effects of gentrification on migrant and minority groups
---
At first glance, it may seem positive when city districts and towns undergo renewal. Developments and regeneration projects in areas deemed neglected are often viewed as a sign of the area's intent to progress and to create greater local opportunities. But beneath the sumptuous surface lie varying ramifications often brushed aside; long-standing communities are often splintered while people face displacement due to the gentrification of their area.
Over many decades, British citizens from BAME (Black, Asian and Minority Ethnic) communities born of the Windrush generation have successfully built distinctly charming hotspots across the UK. Vibrant markets, restaurants and cafés with delectably authentic dishes from the Caribbean, Latin America, and other regions are all key attractions in parts of London and further afield.
There is always an attraction to activities in BAME communities like Seven Sisters in Tottenham, as these districts reflect their occupants. Many people have lived their entire lives in these areas. They toil together, developing connections and bonds spanning many years. The communities they have built reflect the character of those living there, with varying cultures shining bright. However, despite the positive and ongoing contributions to their areas, the existence of these communities is constantly under the threat of gentrification.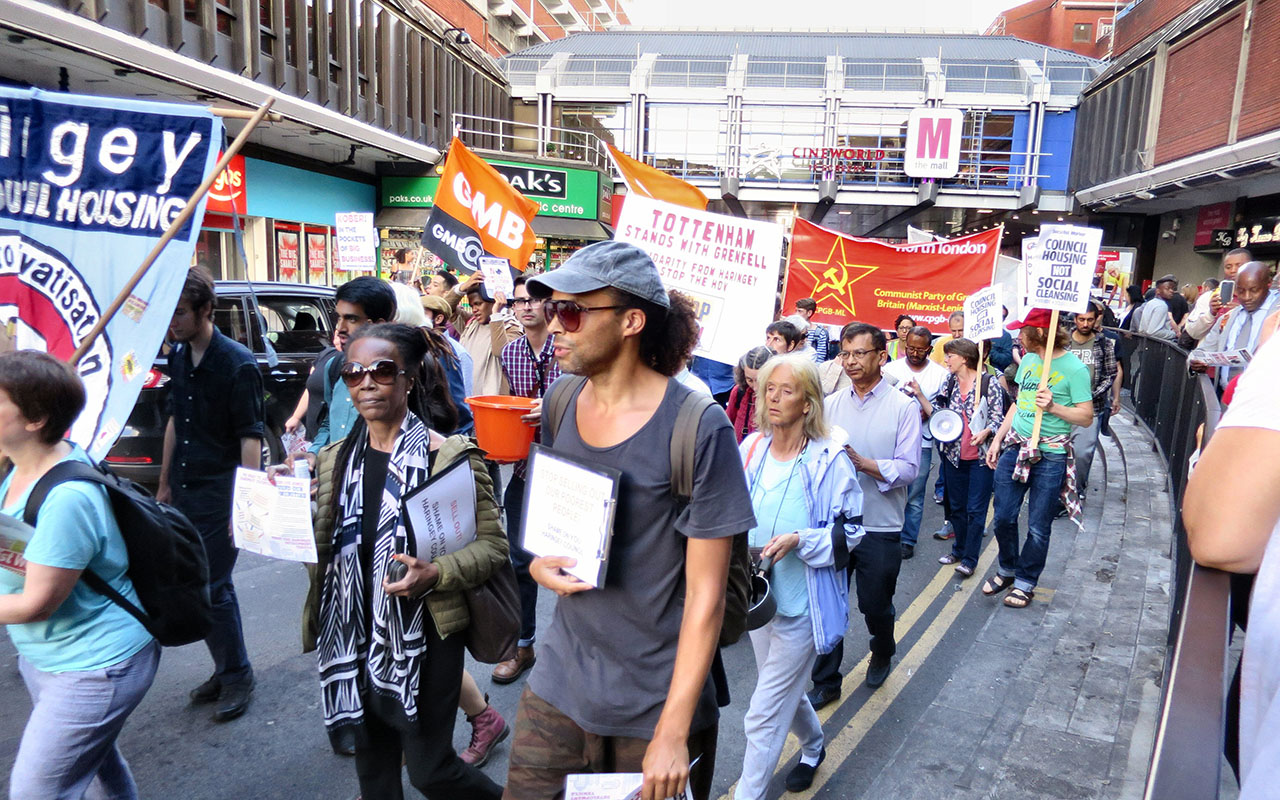 Gentrification — a term avoided by real estate agents and property developers — was coined by sociologist Ruth Glass, who sought to highlight the harsh realities of urbanisation. She shed light on a process whereby underdeveloped areas were subjected to rapid change until the working-class occupants relocated and the social character of the community changed completely. And this still rings true.
A key issue surrounding gentrification is the problem of displacement. While all working-class residents may find themselves vulnerable to the effects of gentrification, the Centre for Ageing Better noted that people from BAME backgrounds are more likely to be disproportionately affected due to their higher representation in deprived neighbourhoods.
In 2018, the Right to Community study brought urban renewal cases involving private finance and the "upgrading of council estates" to the fore. Aylesbury Estate, which was set for demolition, was one pertinent case where 67% of the occupying population were of BAME origin. In a landmark ruling, plans for demolition were refused as it was held that the relocation of the tenants in the estate would highly impact the elderly and children of the migrant population, as it is difficult to recreate the community in which they live elsewhere.
In recent years, an inconsiderate trend is festering whereby local authority lands are set for redevelopment while BAME and migrant communities face upheaval as a result. Various councils have opted to revamp their boroughs without much thought about the consequences for all communities. While private money may foot the bill, the working class tends to feel the effects on their livelihoods.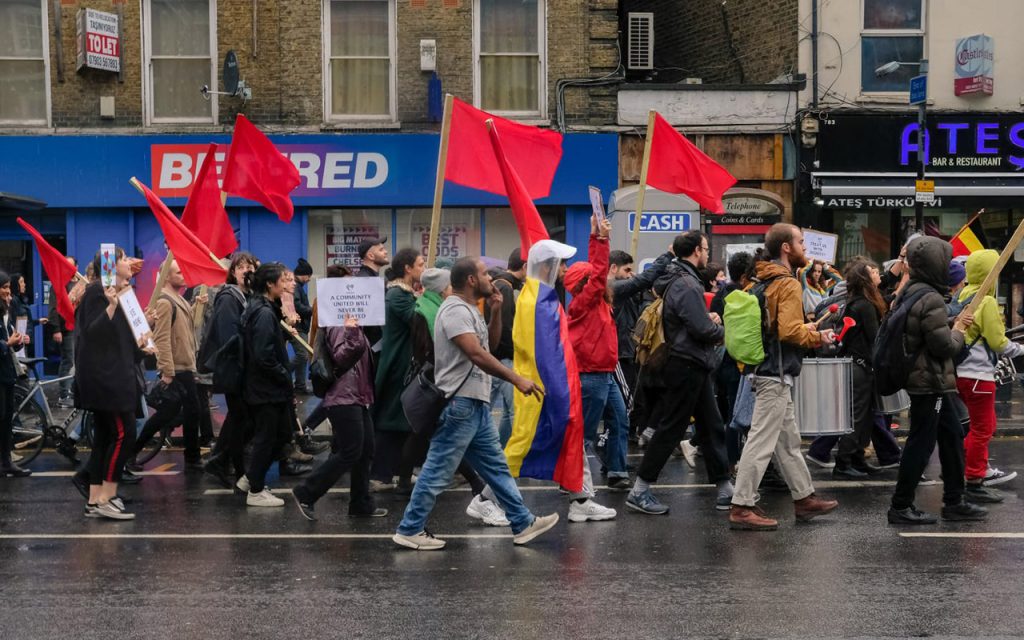 Haringey, a London borough with one of the highest poverty rates, was one such case where a regeneration project caused concern among members of the lively Latin Village at Seven Sisters. The council had intended to allow Granger to build high-end flats in the area — unaffordable to existing residents. But the project hit some speed bumps as a campaign was launched to save the Latin Village.
Of course, there would be a backlash given what's at stake. When these areas are regenerated, they tend to put 'displacement pressure' on the current occupants. The cost of living increases as rent and amenities go up, friends and connections leave the area, and the neighbourhood begins to feel different as new tenants with differing backgrounds and socio-economic status move in.
Brixton is an example of a casualty caused by gentrification. Once the home of Windrush migrants from the West Indies, it abounded with pop-up markets, art galleries, vintage clothing stores and food joints — all things that made this part of London what it has been. When the famous Brixton Arches were no longer open to traders, the community came out in force to maintain a key facet of their home.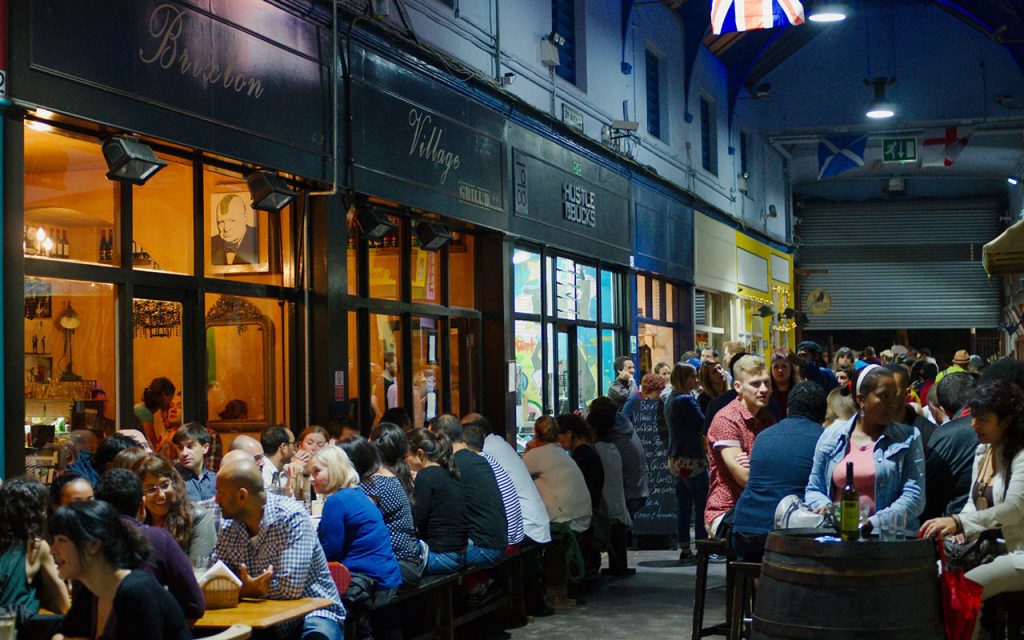 To compound the loss of a built-up identity, there has been a rapid shift where it's fast becoming a costly and trendy part of the city. With an influx of young professional workers driving up the cost of accommodation, the development of new flats selling for more than £500,000 and trendy new businesses appearing on the block, property prices have increased while new more expensive stores, cafés and restaurants have opened up. Those who made Brixton attractive are swiftly brushed aside. At this stage, migrants who struggled and worked together to build an exciting community have found themselves at the mercy of a new market in which it is difficult to compete.
Gentrification has a relatively greater impact on members of BAME and migrant communities and, while Brixton is not the only borough tackling the issue, there are lessons to be learned. Urbanisation is a good thing when everyone benefits. With solid communication and understanding, everyone can win.
---
Athiei Ajuong is a content writer for the Immigration Advice Service, an organisation of immigration lawyers based in the UK & Ireland
---
Featured image: Ridley Road © Alan Denney