The Academy of Urbanism's Chair Andrew Burrell on recent developments within the Academy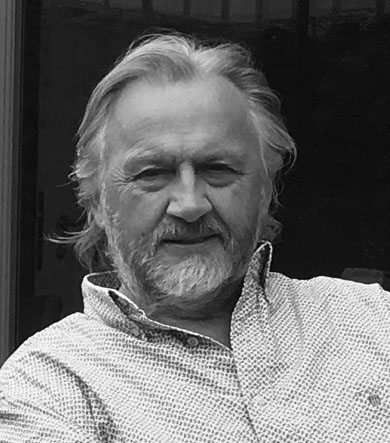 As many of you will know it was my privilege to assume the role of Chair of the Academy earlier this year. As we come to, what we hope will be, the beginning of the end of the global pandemic, it falls to me to update you on life at The Academy of Urbanism.
Almost immediately into my term our colleague Olga Gaitani, who many of you will have known through our online events, accepted a new role in her native Greece. We quickly brought on board two excellent new team members, Cailin Murphy and Jamie Freeman, who split the post between them on a part-time basis. However, skip forward a few months and Jamie has been offered a new external post as a policy advisor for the UK Department for Business, Energy & Industrial Strategy, so it's back to the interview panel and hopefully we'll be able to announce a new recruit shortly.
Linda Gledstone and Stephen Gallagher remain as our long-standing key management, whilst our Urban Lab/Glasgow School of Art two-year contract, through which our Research Assistant Rachel Howlett is employed, will finish at the end of September. This venture has proven to be extremely worthwhile, largely due to the endeavours of Rachel who has been instrumental in devising many initiatives in Scotland which we sincerely hope can act as a model for elsewhere, and particularly for our collaboration with Professor Brian Evans. Despite the expiry of the contract we are discussing how we can continue our work/collaboration with Rachel and the GSA. My thanks to all who have been part of our team and we look forward to welcoming new members.
The Board remains the same I'm glad to say whilst we have re-organised our governance structure, creating four work groups – Finance and Governance (chaired by Andreas Markides), Membership and Sponsorship (chaired by Michelle Grant), Events and Marketing (chaired by Jas Atwal), and finally Policy (chaired by Steve Quartermain). There is also a sub-group related to Events which deals specifically with our Regions & Nations initiative, which aims to activate members in their local area. Should you wish to become involved with any of these groups or Regions & Nations please contact the Academy and we'll make sure that your interest is forwarded to the appropriate person.
Having cancelled all our live proposed events for most of 2020 and 2021, replacing them with an extensive online programme, we took on the most daunting task of holding the Academy's (virtual) Congress in Edinburgh during June on the subject of Responsive Cities. As Heather Claridge describes in this edition of the Journal, apart from the splendid cast of speakers, many thought the highlight to be the four virtual study tours of areas that are changing or under currently under development in the city. A parallel event, attracting many young professionals, was the Buro Happold Design Sprint, which pondered Edinburgh's Relationship with the Sea. Well in excess of 200 people subscribed for part or all of Congress and hopefully it was a rewarding experience for all.
The next major event in the Academy's calendar will be the Urbanism Awards 2021, which this year will feature Outstanding People – those who have made a significant contribution to towns and cities. Various events will be held leading up to the Awards ceremony, which is planned for 24th November this year.
We're also planning the third of our Housing events focusing on the response of housing to the climate emergency in October prior to COP26, and a study around the role of markets in our urban areas for January next year.
Membership has remained relatively stable despite the pandemic, and we have welcomed new Group Members including Bream (Public Arts), City of Glasgow Council, The Crown Estate, David Lock Associates, Ebbsfleet Development Corporation, JTP, LHC Design, Liverpool University, Scottish Land Commission, and VHA. If your organisation would like to find out more about joining as a Group Member, please visit our website.
We are also extremely grateful to those organisations which either supported or sponsored Congress including Architecture & Design Scotland, ARUP, Buro Happold, City of Edinburgh Council, Historic Environment Scotland, Jacobs, JTP, KMA/University of Dundee, Scottish Government, St James Quarter, Stantec and Sustrans, without which the reach of Congress would have been limited and the event not nearly as interesting, lively or successful. Our thanks also go to established members and sponsors for their continued support, including our Principal Sponsor, Grosvenor.
This has been an extraordinary year for all of us. The Academy has not been immune but I'm glad to say that we are seeing hopeful signs for the future with our modified programme. If the pandemic has taught us anything it is the need for our urban leaders, thinkers and practitioners to have the opportunity to appreciate what makes great places and for these lessons to be applied to the improvement of our towns and cities. Our mission is to assist that process wherever we can.
---
Andrew Burrell AoU is chair of The Academy of Urbanism, and can be contacted on [email protected].