Tim Challans AoU makes the case for keeping the culture industries alive, now and after the pandemic
---
The social and economic impact of Covid-19 on the culture sector in the UK has been enormous. Some may argue that culture is just another economic sector that has suffered and should just be treated the same as any other, but it needs to be recognised that cultural activity is far more central to our lives. It has an integral impact on the way we live — much of which is intangible — and is a fundamental contributor to our health and wellbeing.
In early September, I went to a concert in a Sevenoaks Park to hear two West End performers who had both played lead roles in the popular musical Wicked. It was a charity gig to support the survival of a local theatre and the first time these performers had sung professionally for over five months. The park was packed with an enthusiastic audience anxious to experience live performance again.
It brought home a number of realities about the consequences of Covid-19. First, that not every venue will survive the impact of losing income without charitable support; second, that people want to experience live performances, and third, that the success of all the cultural industries depends on the skills and talents of many thousands of people who are self-employed and who have been temporarily — and possibly permanently — thrown out of work overnight.
While the British government was still deciding what to do about the virus, Italy was in total lockdown and one of the most poignant and heart-warming images shown frequently in news broadcasts was of individuals and households giving impromptu concerts from the balconies of their city apartments. Not only did this show the strength and importance of human contact and communication, but also the power of music to lift the spirits of people who were experiencing a completely unexpected and frightening event.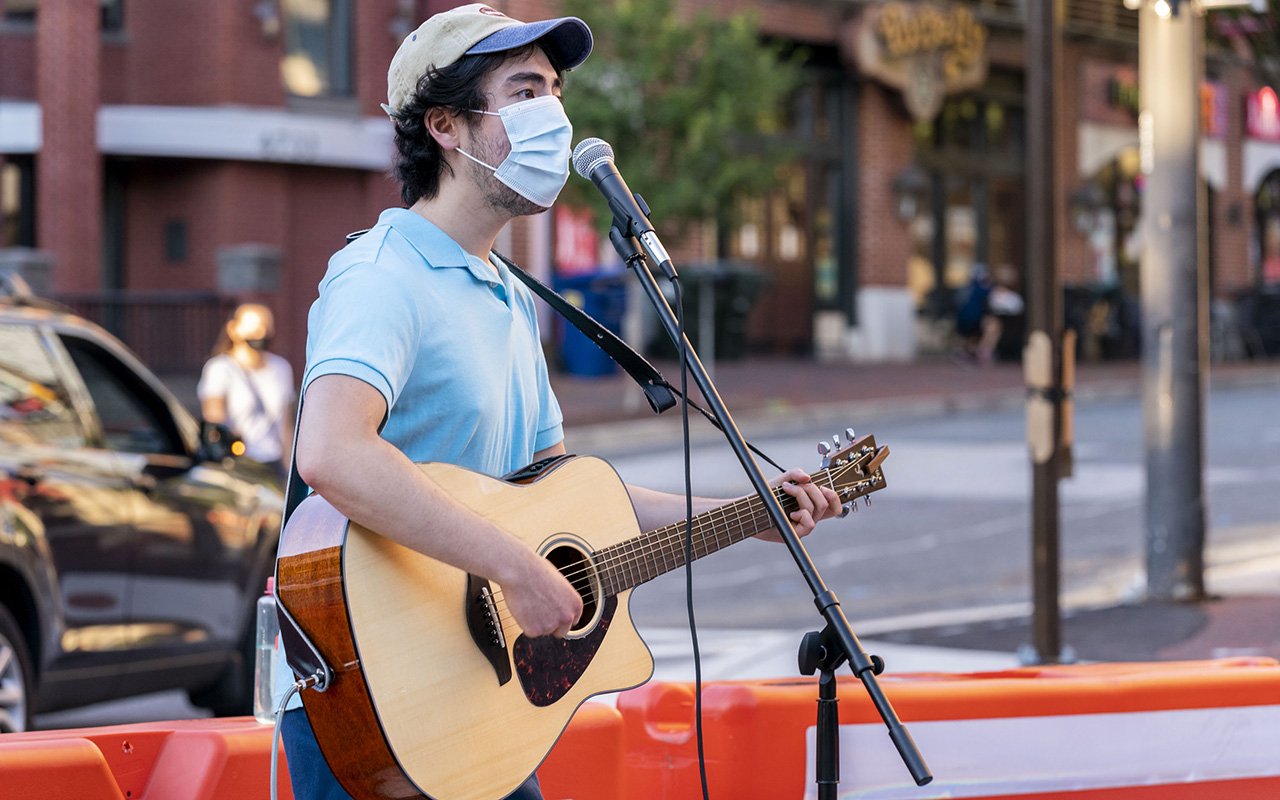 In 2018, I wrote an article for Here & Now that discussed the significance of art and culture in the evolution of towns and cities and the role that this has played in urban regeneration. Nearly every Urbanism Awards assessment visit has concluded that cultural buildings and cultural industries have been a catalyst for major urban improvements around Britain and other parts of Europe.
In the article, I touched on the recognition of the power of art to change people's lives and how this led to the rise of community arts in the 1960s and 1970s engaging ordinary people in creative activity. As a largely urban phenomenon, the political focus of community art matured to be more responsive to community social, health and wellbeing needs and a broader range of arts skills. Community art practice continues to be a hidden force in social regeneration working through participatory projects in disadvantaged communities where art and creativity becomes more than a pastime and helps to develop skills, raise self-confidence, personal self-esteem and supports good physical and mental health.
The end of many traditional industries led to the rise of cultural industries, particularly as advances in technology-enabled the production of high-quality and profitable art, design, music, moving and digital imaging by relatively small businesses. This has created an important economic sector that has become central to regeneration in many cities. Often kick-started by public funding, the success and innovation in music production and presentation, theatre and media are a product of a symbiotic relationship between public and private interests underpinning this growing sector.
A report published in early 2019 by Arts Council England showed that in 2016 the arts and culture industry directly generated £21.2 billion in turnover and £10.8 billion in goods and services, of which £8.6 billion was contributed by the private sector segment of the arts and culture industry and the remaining £2.2 billion contributed by the subsidised sector. Altogether, this generated 137,250 direct jobs.
When the wider supply chain and spending effects are considered, the report estimated that, in 2016, the arts and culture industry (including both commercial and subsidised elements) supported £48 billion in turnover, £23 billion in goods and services, 363,713 jobs and £13.4 billion in wages that were spent in the wider economy. Through consultation with arts organisations, the report also concluded that investment in arts and culture in deprived areas can be an effective way of establishing a 'city brand' that helps to attract young and creative people.
In turn, this can draw in commercial creative businesses, catalysing regeneration and urban redevelopment, a factor that we have observed in many visits, particularly in East London and other post-industrial areas. In addition to this, we need to take into account the wider impact of tourists and visitors who are attracted to the UK by its internationally famous and high-quality "cultural offer".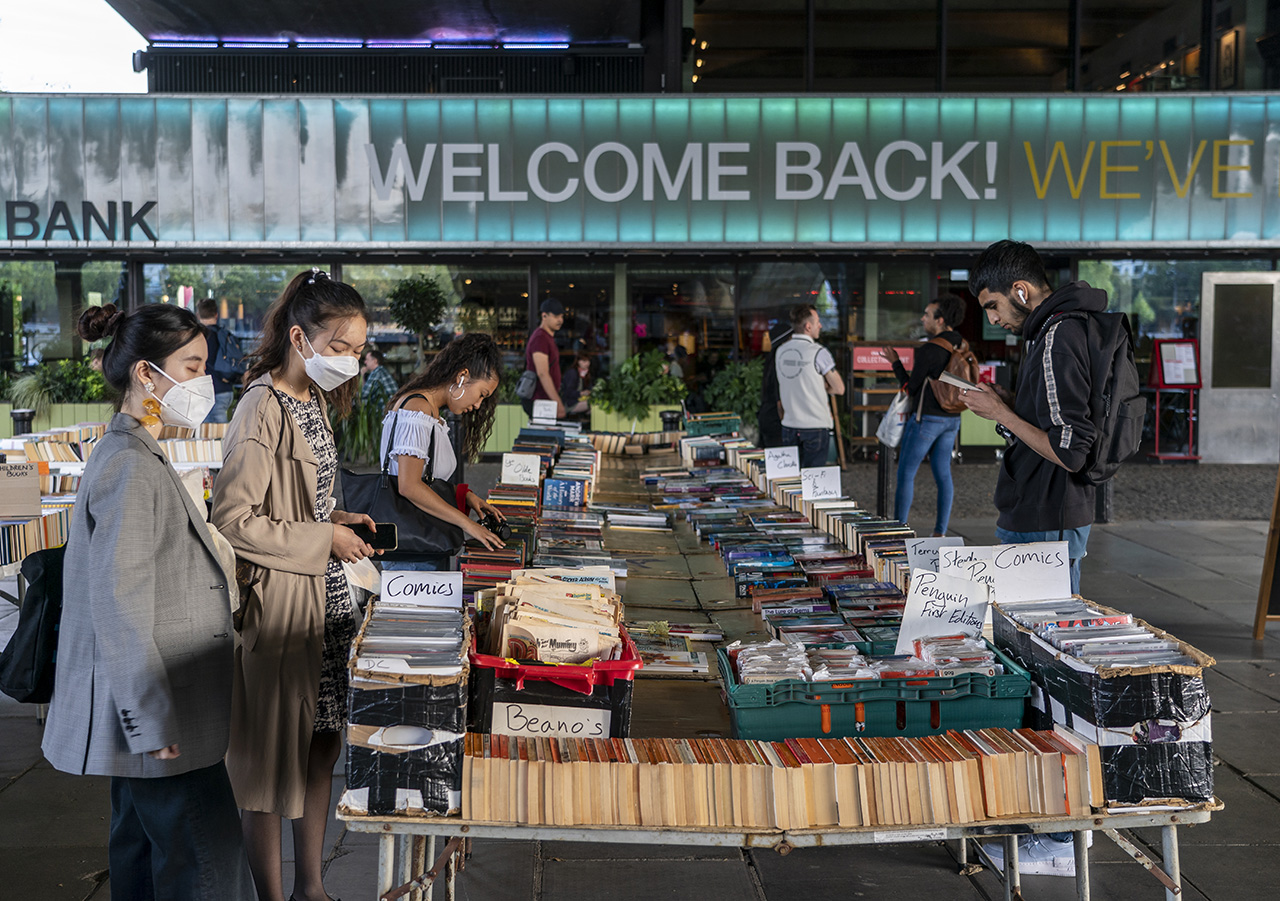 The Covid-19 pandemic put an instant halt to the economic and social benefits of the cultural sector and the tourism economy. During one of The Academy of Urbanism's lunchtime seminars, I was able to ask a councillor from Bilbao, a city that has famously used culture as part of its regeneration, how it is responding to the crisis. He told me that, as most of the cultural facilities are owned by the city, the city council intends to keep them fully funded until they are able to return to normal.
Successive British governments have taken pride in the contribution made by the cultural sector to the country's reputation for innovation. Therefore, for economic reasons alone it is important that the government should invest in a rescue package to help the sector to survive the pandemic. Later than many other European countries, the government decided to invest £1.57 billion in support for cultural organisations through the coronavirus pandemic. This is intended to include building-based organisations such as theatres, museums and galleries as well as dance companies, orchestras, and participatory arts companies that might not have their own buildings, but that still play a vital role in towns and cities across England.
However, the crisis also highlighted the value and the vulnerability of the creative army of freelance artists, performers, curators, technicians, writers, directors, producers, designers and others who constitute the majority of the cultural workforce. They have had to rely on the provisions made for other freelancers and self-employed people.
The future of large events is particularly uncertain. Those receiving public funding from the Arts Council and local authorities have had some financial cushioning but the private sector, such as West End theatres, relies on ticket income. Sadly, jobs have been lost permanently and venues have closed. Culture, like many other sectors will have to look at alternative operational and business models that will have a profound effect on the institutions that are such an important contribution to cities and civilised life.
Art and cultural innovation will not disappear because of the pandemic; in fact, art tends to thrive in adverse conditions and much great art is a response to the events and the social circumstances of the time that it was made. However, art is not a solitary activity and books need people to read them, music must be heard, films and plays need to be seen. This requires a complex infrastructure of buildings, places, markets and activities that the pandemic has brought to a halt. Even community-based projects that do not require buildings are restricted by the impossibility of linking up with individuals and communities.
There is little doubt that experiencing arts through all their various media is an important part of everyone's life and that the symbiotic relationship between the media is critical. For example, it is not possible to have a strong film and television industry without a strong theatre industry to support either without highly skilled and creative artists, writers, and production staff.
The unanswerable question is whether these industries will survive as a whole or in part and what does that mean for the cultural institutions that for centuries have been at the centre of towns and cities. If this is considered alongside other impacts on urban life such as the accelerated decline of the retail sector and new, safer ways of working affecting commercial and office-based businesses, it is clear that our towns and cities are likely to change significantly.
What impact will this have on the wellbeing and health of people living in cities? Nobody really knows, but the Department for Digital, Culture, Media and Sport (DCMS) has commissioned an ongoing sample survey of activities that can be undertaken safely as a result of the impact of Covid-19 restrictions on cultural, digital and sporting engagement. The summer results show that 49% of respondents reporting doing creative activities in the home during May (though this dropped to 42% of respondents by July presumably as lockdown was relaxed). The proportion of respondents who watched arts or music online remained stable from May to July, with 38% of respondents in July having done this in the preceding four weeks, even though online performances lack the immediacy of live ones. This was inevitable while venues are closed and people still wanted even a partial experience of live art.
DCMS claims that these figures represent an increase on pre-pandemic participation and, while it does not prove much, it is an indication that with an increase in time and confinement people will get actively engaged in creative activity, for the benefit of their own wellbeing in very stressful times. Grayson Perry's Art Club, which was broadcast on Channel 4 at the height of lockdown, attracted participation from a broad demographic, including many people who had never made art before. It is interesting that even without organised structures people still turn to making art as a healthy release and distraction from a crisis.
Rarely has the future looked so unpredictable, but it is positive that cultural institutions have adapted to the new environment and are anxious to re-open using different business models. As so much of the market-led side of the cultural industries is digitally based, it can continue working but still needs the market to revive to provide the work. We must hope that individuals will continue to make art and to enjoy the pleasure of discovering their own creative abilities as well as gradually feeling able to go back to and enjoy public events.
---
Tim Challans AoU trained and worked as an urban planner. He has worked for the Arts Council, led two large local authority culture and learning services, and practised as a cultural consultant
---
Featured image: Pandemic street art in London