Ina Dimireva AoU argues that the fight against the climate emergency requires a culture change
---
Every day, our fast-paced, globalised world brings us new challenges – such as the ageing population, the climate emergency and inequality. Some define these as 'wicked' problems, which are "complex, systemic, interconnected and urgent, requiring insights from many perspectives"1.
'Wicked problems' require new, innovative solutions. We need to look beyond what we know, work with people that we have never worked with previously – and, generally, do things differently. These 'wicked problems' require a diversity of skills and approaches, diversity of thought and diversity of people because they are made up of many interconnected problems that require different expertise to tackle.
---
Why is the climate emergency a wicked problem?
The climate emergency is one of these wicked problems because it is caused by a multitude of actions in all walks of life, in all sectors of the economy – from the food we eat to our transport decisions. Sometimes these actions can lead to unexpected consequences. For example, we thought that digital technology would stop people from travelling as much but it has actually enabled us to make 1000s of new connections with people and places we had never previously encountered, leading to more transactions and more transport and travel.
This article will explore the role of technology in tackling the climate emergency and the newer ways in which governments, both local and national, need to work in order to meet their climate commitments, whether it is the UK's goal to bring all greenhouse gas emissions to net zero by 20502 or Copenhagen's goal to become the first carbon-neutral city by 2025.
The important thing is to focus on the problem and not jump to technology as the sole solution. Once we understand the problem and set our desired end goal, multiple paths can lead us there. We all need to be moving in the same direction and collaborate. It's OK if we are doing different things, so long as we do not contradict or block each other's actions. We have to constantly re-evaluate our journey and consider the best tools to take us to our end goal.
Even though this article considers how technology can help with the fight against the climate emergency, it does not argue that technology has all the answers – it is only a tool and only part of the solution.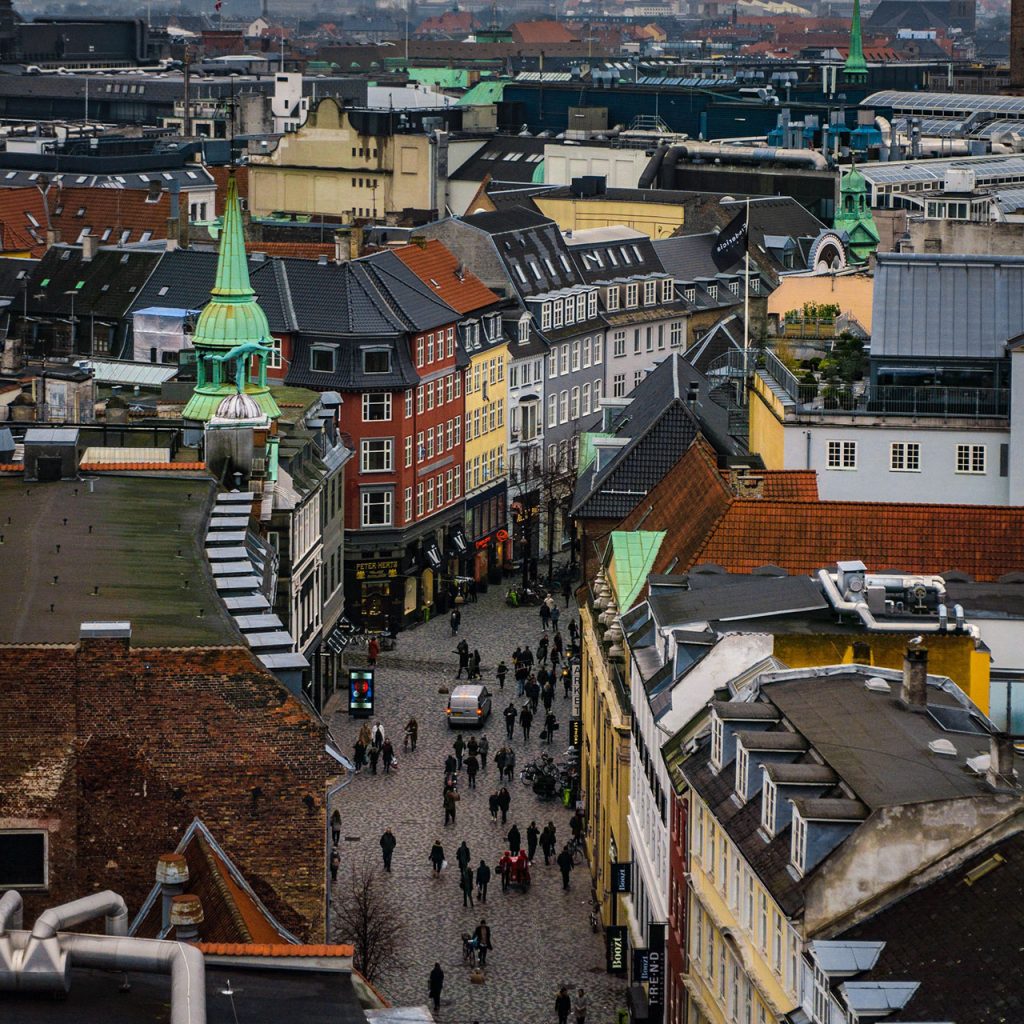 ---
It's not just about the tech, it's about the culture…
Not only do wicked problems require radical and innovative solutions, they also need translational leadership, as argued by Andrew Zolli in his book Resilience: Why Things Bounce Back. Translational leadership combines the ability to inspire people to act, with the ability to persuade formal institutions to engage and collaborate with informal actors, such as ordinary people, communities, people who are disconnected3.
When you decide to take transformational action to tackle the climate emergency, it will shake up your department, your government, your city or the whole country. You first need to create the right environment in which such radical solutions can be taken forward. This will only work if you build the right partnerships and work within a wider supportive ecosystem.
To take forward radical action, you need to take the following steps:
Form a coalition and create a sense of urgency
To implement any large-scale, game-changing programme or initiative, cities need to form coalitions amongst those willing and having the power to drive change. Forming partnerships with those that are committed to delivering a change and have the influence to inspire others will ensure that your city's programme reaches as many people as possible who can all work together to achieve the city's ambitious plan.
In March 2019, San Francisco issued a resolution declaring a climate emergency and "requesting immediate and accelerated action to address the climate crisis and limit global warming to 1.5 degrees Celsius"4. This was a bold and decisive action that required the whole government to stand behind to fulfil the ambition set out in the resolution. The San Francisco Resolution also created a sense of urgency by focusing on the impacts of climate change "in the form of droughts, air pollution, extreme heat, and lowland flooding, and these impacts will grow more severe if global greenhouse gas emissions are not significantly reduced".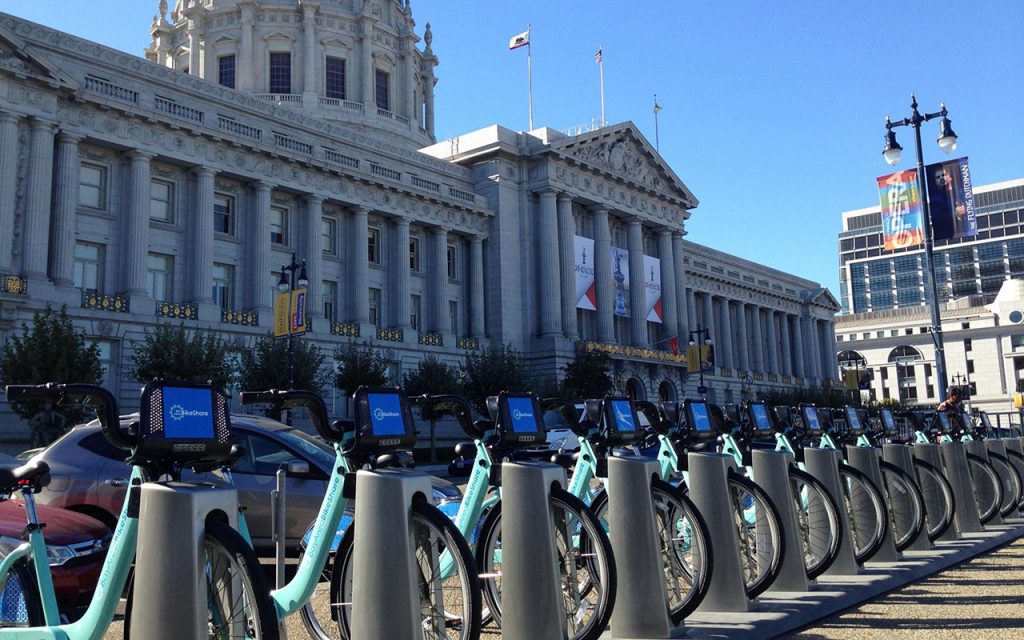 Set an inspiring vision
Once you have brought together the people that are committed to making a change, build a vision together that communicates your city's aspirations. This vision should reflect the urgency to take climate action and the benefits of why it is important to act now. It should make the problem tangible and personal and inspire people to act together. A great example of such an inspiring vision is the Copenhagen Climate Plan 2025, which set out the city's vision to make Copenhagen the world's first carbon-neutral capital by 2025. This vision helped focus and channel all efforts in the city towards this common goal.
Communicate the vision
Communicating your vision is the crucial step at which you can focus everybody's attention on what is truly important to the city. The vision needs to be communicated in multiple ways that speak to every citizen, business and organisation in your city. They all need to stand behind this vision and make it happen. Communicating the vision is also the first time that you step out of your coalition of the willing and reach out to all – both those who believe in your vision and those who are sceptical of it.
Drive adoption of new practices to achieve your vision and empower others to act on the vision
To achieve your vision, you need to both inspire and empower others to act on the vision. This needs to start with those working in your local authority. These are the people who make policies and take decisions that can either support or go against the city's vision. These are the people that need to be empowered to take action, be brave to change their behaviours, and adopt new policies and initiatives that will shake up the normal order of things and transform the impact of government actions.
To implement Copenhagen's Climate Plan, for example, the city had to look for solutions outside City Hall. The key areas on which Copenhagen is focusing its efforts to lower emissions are energy production, energy efficiency, mobility and the municipal emissions. As CityTalk by ICLEI reports, "the challenge for cities often lies in their ability to influence these sectors when, most of the time, they actually do not have a mandate or any regulatory authority over them"5. Copenhagen is tackling this by working in close partnership with businesses and universities to drive innovation in carbon transition by investing in green growth, expected to generate jobs.
---
The role of technology in climate actions
Climate actions can vary from building a bike lane to stimulating higher uptake of clean transport to switching to renewable sources of energy. As cities and countries decide on their actions to tackle the climate emergency, it is essential to pick the right tools and approaches to implement these actions. When assessing whether digital technology can play a role in implementing these actions successfully, it is important to follow a process to understand whether using technology to deliver your climate action is the right way to go.
It is also important to test how new systems and services enabled by technology work in practice: can the organisations operating them manage new risk profiles and operating models? Will people use them? How? Are there any unintended consequences? Are the expected results achieved? If a new model works in one place, will it work in another?
In Copenhagen, for example, the design of the new Nordhavn district has a strong focus on renewable energy supply forms and green means of transportation. To fulfil these commitments, the City of Copenhagen has formed a partnership to establish a Smart City Energy Lab in Nordhavn. This full-scale smart city energy lab demonstrates how electricity, heating, energy-efficient buildings, and electric transport can be integrated into an intelligent, flexible, and optimised energy system.
What outcomes do you want to achieve?
One of the most important lessons that cities around the world have learnt over the past decade is that adopting technology for technology's sake can only lead to failure. Adoption of any digital or technological solution needs to start with a clear definition of the outcomes that you are trying to achieve as a city. Go back to your vision and pick out the key outcomes that you would like to focus on. For example, the key objectives the City of Tirana decided to focus on when building its Green City Action Plan were Sustainable Mobility, Green Spaces & Biodiversity, Sustainable Energy, Resource Management, and Climate Change Resilience & Adaptation6.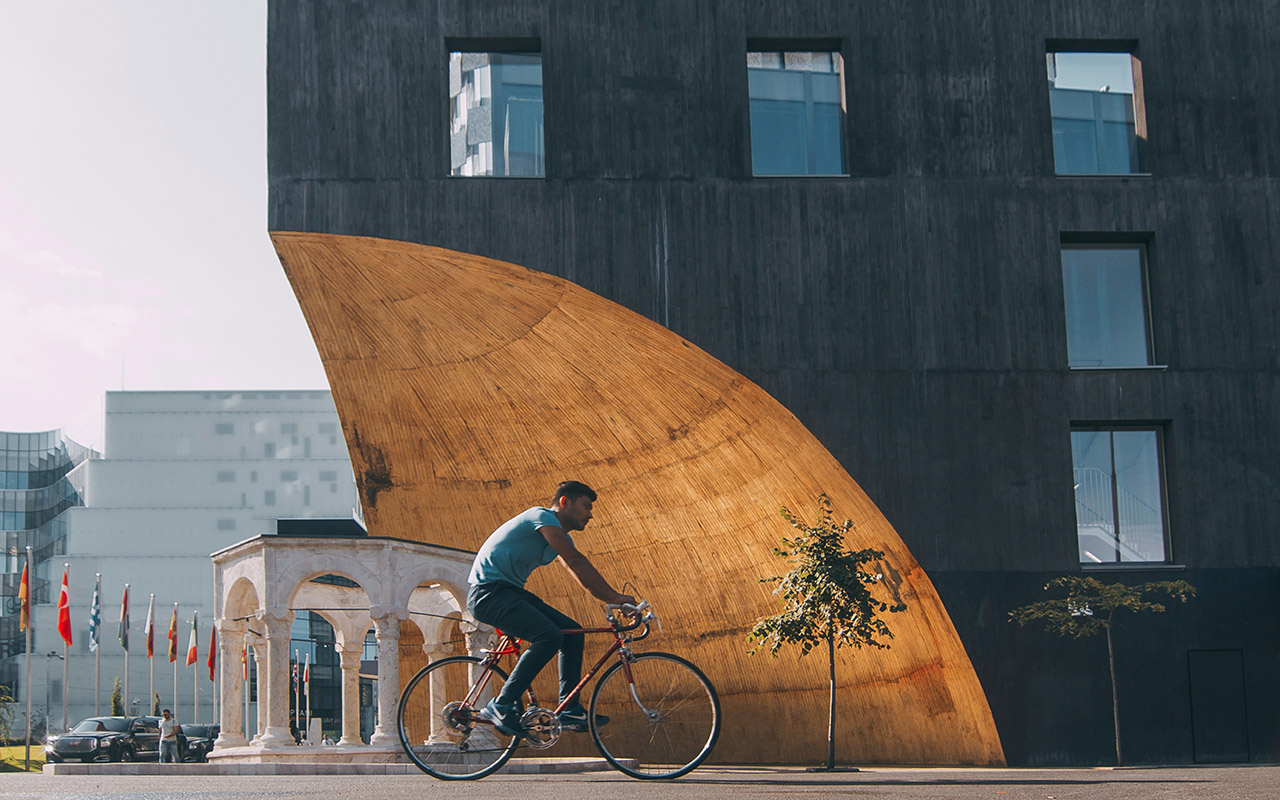 Which stakeholders do you need to engage and align with?
Once you decide on the outcomes that you would like to focus on first, establish who your partners would be and the key people and organisations that can influence the achievement of this outcome. These are the key stakeholders that can bring your vision to action. Some of them will fall outside your organisation and others will sit within it – it is important to work collaboratively across departments and across organisations. The climate emergency is a wicked problem that requires new, innovative, cross-disciplinary solutions. For example, the Nordhavn Energy Lab in Copenhagen operated as a partnership between the City of Copenhagen and 12 other partners from public and private sector and academia.
You should also consider how to motivate the 100,000s or millions of individuals in your city to change their behaviour; and how you can incentivise natural resourcefulness, creativity and entrepreneurship to help achieve the city's goals.
Understanding what tech can do and can't do
When you have defined your outcomes and have aligned with the right partners, you can start seeking solutions that can help achieve your goals. Some of these will be technological and others will not be. Consider whether a digital or technological solution is the right way to go. Technology is not always the answer. It has to be integrated in your wider climate strategy.
To understand what technology can do for you, identify the elements that your solution needs to have. For example, San Francisco worked with Siemens to test how different technological solutions could help the city achieve its carbon reduction targets. The different scenarios tested how the implementation of each technology would reduce carbon emissions, how much it would cost and how many jobs would be generated. Under one of the scenarios, implementing 34 building and transport efficiency technologies (electric car sharing, home automation, and electric heat pumps) would reduce annual CO₂ emissions 80.6% from the 1990 baseline. Operating and capital expenditures between today and 2050 total roughly $51 billion, and investments in these technologies would generate more than 420,000 full-time jobs7.
As well as top-down actions that seek new technologies to achieve your outcomes, communicating your desired outcomes clearly allows you to incentivise others who are experimenting with technology, such as citizens, communities and start-ups. For example, you could create spaces, e.g. a start-up incubator or accelerator, where businesses can demonstrate how their product or service aligns with the outcomes. The Birmingham Smart City Alliance, for instance, makes the resources of over 20 city institutions accessible to innovators who can demonstrate they have an aligned idea, initiative or business. The Birmingham Community Innovation Fund provides match funding from the Council to any money crowdfunded for innovative projects that support communities8.
Implementing technology cannot solve the problem alone. You need to keep your focus on the problem and maintain the level of engagement across the whole ecosystem of stakeholders. It is an iterative process – this is what culture change means. Technology can enable us, but it is not the final cure.
---
When considering how technology can help fight the climate emergency, it is first important to establish and nurture a culture of innovation and collaboration within the city-governing bodies and with other partners. The climate emergency is a wicked problem, and it needs to be tackled with innovative solutions and newer ways of working.
Following a 'business as usual' approach will not solve the crises our world faces today. We need to work a lot more smartly, creatively and openly together. Together as people, and together with technology.
---
Ina Dimireva AoU has spent her career advising local authorities globally on the design of their digital and green city strategies; first as part of Peterborough's Future Cities Demonstrator and then in Arup's Smart Cities team. Currently, Ina is part of Arup's Digital Transformation team, helping drive culture change, new ways of working and innovation
---
Featured image: © Ross Findon