The death of Richard Rogers, one of the twentieth century's 'starchitects' and a great supporter of My Place led John Mullin to reflect on sixteen years of the My Place project.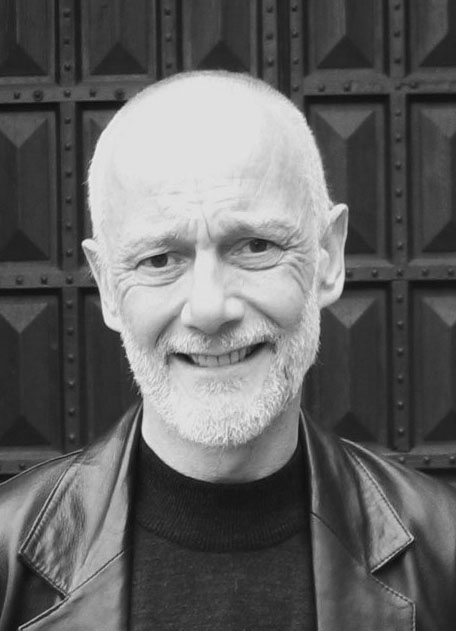 I used to teach at Ashville College, an independent school in Harrogate and my year nine students were always thrilled to take part in the same exhibitions as famous architects and urbanists. We began with MY ARCH in 2005. The 13 and 14 year olds were challenged to go out in the summer holidays as part of their independent learning programme and have themselves photographed with an arch and then write a short essay about its' significance for them. I promised them not only prizes for the best entries and an exhibition at a prominent venue, but I also undertook to obtain stories from people in many walks of life and importantly, a world-famous architect. I was overwhelmed with the quality and variety of the children's entries with arches from as far afield as Australia and Argentina, but the star of our show was Norman Foster, writing about his Wembley arch.
Our next exhibition was entitled MY TOWER, and this time I coupled the photographic competition with practical projects in tower design and an exhibition of models, professional and student-built, in the college's own Sphere Gallery. We were proud to have none other than Richard Rogers as our principal contributor, writing about his new tower, now affectionately known as the 'cheese grater' in the City of London. At the time it was just a model and ideal for the poster for our exhibition of models, entitled SCALING HEIGHTS. Last year I was hoping to get another picture of Richard, Graham and Ivan with a backdrop of the the real Leadenhall Building but, alas, Richard was already too ill to take part.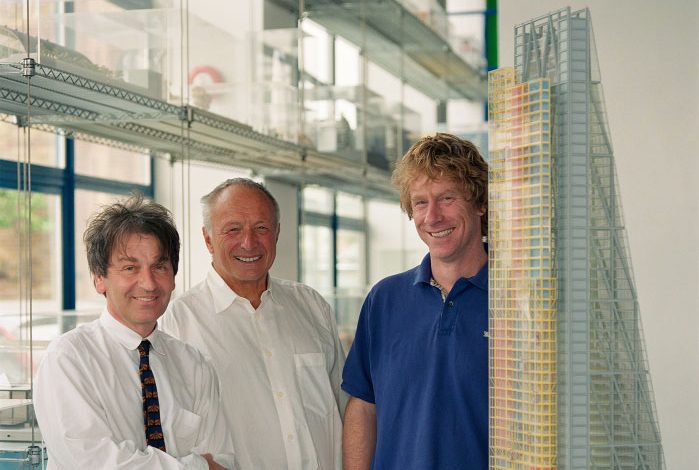 Suspecting that individual architectural terms like arch and tower were somewhat limiting, I decided to widen the scope of our next exhibition and gave it the title MY PLACE. I also decided to focus our practical projects not on individual buildings but on urban settlements and gardens. We had entries all the way from a model village in Bourton on the Water to a turtle beach in Turkey, a roller coaster at Alton Towers and the Great Wall of China. And for the stars of our show we had Frank Gehry, Zaha Hadid and the Archbishop of Canterbury!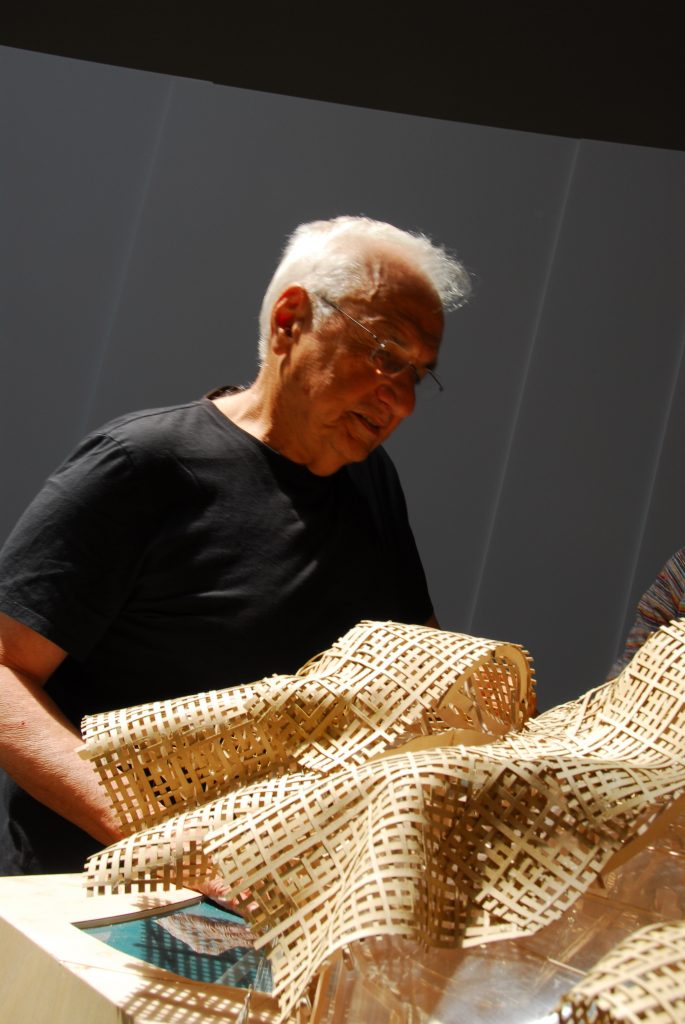 It was hugely encouraging to have the support of people like these for my kids' efforts, but I had to cheat a little with Zaha's photograph. She was always a great champion of girls in architecture, and I had made an appointment to photograph her outside the Boys Entrance to the former school where her practice was situated. Unfortunately, her plane was delayed and I had to make do with a shot of the doorway. My daughter photoshopped an image of Zaha into the space as a temporary measure, but sadly she died before we ever got to meet or complete the picture.
Our next exhibition, MY PLACE TOO, followed the same pattern as before but with two schools, one in Scotland and one in Pakistan, contributing highly contrasting entries for the competition, the Scottish entries being mostly about beaches and burns, the Pakistani places being markets and mosques. Our stars this time were John Thompson, founder of the Academy of Urbanism, and Vince Cable, at that time leader of the Liberal Democrats.
Stars never remain in the ascendency for ever and Both Vince and John have left the stage, Vince to write political thrillers, and John to fight the terrible debilitating effects of Parkinson's, but their stories remain in MY PLACE to encourage young people to involve themselves with passion and commitment to make this world a better place.
And MY PLACE continues also, with its' message to all the urbanist community to remember the quote from Shakespeare 'For what is the city but the people?' The latest exhibition, MY PLACE ALSO, has been hit by COVID, for not only have schools had to put many of their programmes on hold but few of us adults have been able to travel to experience again the sights, sounds and smells of the places in our hearts and get that that all-important photo.
Nonetheless, over one hundred people have already given me their stories; from infants to octogenarians and from palace dwellers to rough sleepers, and if you look back at December's edition, you will see that we have our star, Sir Terry Farrell, architect, urbanist and author of the Farrell Report. His blueprint for a network of urban rooms will serve to involve the people of the cities in shaping their own communities and, crucially, get children excited about becoming architects and urban designers themselves.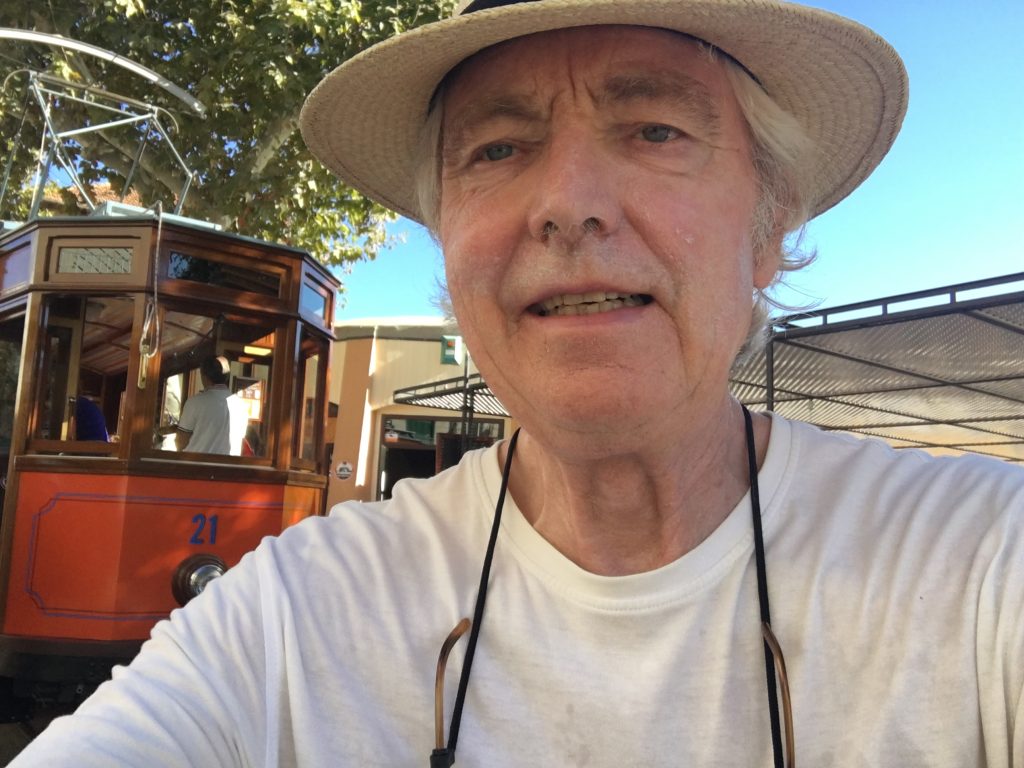 All the world's a stage, to quote the bard again and Sir Terry and I will be leaving it ourselves in due course, as we all must; as Richard and Zaha have done, as John and Vince will; some of us no doubt hastened along by COVID. But there is no time limit on the message of MY PLACE, which is that everyone, no matter what their station in life, contributes to the shape of our civilisation and that with creativity and perseverance each person can make that contribution a uniquely positive one.
John Mullin AoU
Main image: My ARCH exhibition, Naomi at Salta, Argentina and Norman in Wembly, West London,
Norman Foster picture from Foster & Partners
---