Following the AoU's successful markets event on 27th January one of its co-organisers Anwar Akhtar describes how his time as a youth, working on market stalls in Manchester shaped who he is.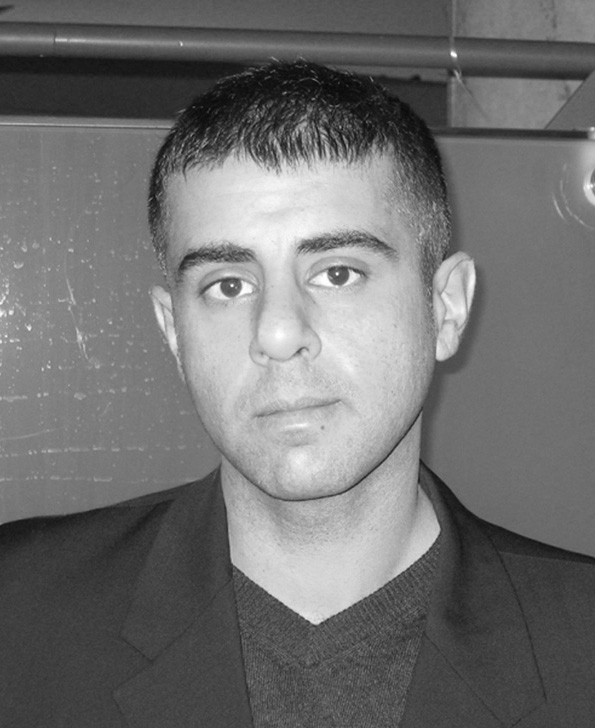 I work as a film and theatre producer, one of my biggest projects being Dara the first South Asian history play to be staged at the National Theatre. I also produced a film, Pakistan's Best Kept Secret, the story of Lahore Museum, that has reached an audience of over 3 million. In earlier days I was responsible for developing the £26 million Rich Mix Arts Centre in East London and several of my film and theatre projects are now used by universities and are part of the school curriculum. So much of this work is down to what I learned as youth, working on Manchester's street markets.
Obviously my school, college and university education was hugely important to me. As someone born and growing up in Manchester, whose parents had come from Pakistan in the 1960s – as a family we spoke Punjabi at home not English – my work as a teenager on the markets was an education. A university of language, culture, finance, economics, international relations, race relations, civic pride, regional identity, class and cultural studies.
Whenever I visit a new town or city, I make a point of visiting the markets, street, retail, wholesale, food and electrics. You can see so much of how a city works, operates through its markets, the culture, the hierarchies, the new and established communities.
It's a well-trodden path, street markets as meritocratic spaces giving economic opportunity to those that are excluded.

–
I think especially for many from Britain's BAME communities, markets have been, and are, a vital space socially, culturally, and economically. Many in these communities, essential key workers on low wages, will depend on the value for money and bulk buying options, that markets provide. They also rely on markets for their Asian and Caribbean food staples that mainstream stores did not provide until recent times. If you are feeding a family of six on a tight budget, you buy your onions, potatoes, by the kilo in markets, not Marks & Spencers or Waitrose. Although Sainsburys stocking coriander says a lot about Modern Britain!
There is a wider political point here. A pernicious narrative has gained traction in recent years that the white working class, has been ignored, undervalued and under-represented. So say the voices from the right wing press, those famous ethical campaigners for social justice and economic equality at Spectator Magazine, Telegraph, Spiked etc.
But have a look at the people doing the work that keeps cities like London and Manchester going. See how diverse the workforce is; delivery drivers, sanitation workers, traffic wardens, security guards, care workers, cleaners, health and service sector workers. Markets are often the window into this world of diversity.
Markets are also the place where working class people, including many from BAME backgrounds people, can find a space to start a business. The finance networks that markets give communities is fascinating. I live and work near Brixton Market, it's interesting for me to observe how new communities using the market to express their character, following the examples of more established communities.
I look at the network of Nigerian and Afghan opening shops around Brixton market and see parallels with the way some of my relatives in Manchester in 1990s, who went from market stalls, to shops, to warehouses, to businesses employing hundreds of people and many more in their supply chains. Have a look at the textile and retail sectors of Manchester today – still Cottononopolis – and you will see the contributions made to Manchester by its BAME communities.
It will be a tragedy, if this opportunity for working class BAME talent to succeed and to innovate is lost. The threat today is not the loss of markets but their gentrification by boutique hedge funds, public relations firms, celebrity brand launches and place to be pop-up restaurants for the Instagram influencer community. Where does that leave the Nigerian and Afghan traders trying to find their place, in society through trade and hard work in places like Brixton? Will they be squeezed out by rent increases and gentrification.
Many British Asians, especially my generation who grew up in the 1980s and 90s, take some pride, also humour, when we look at the Asian Rich Lists. How many of them started as market traders, corner shop owners, backgrounds of poverty, social and economic marginalisation, facing racism, from the far right to the day-to-day racist hostility from mainstream politicians such as Norman Tebbit and Margaret Thatcher. The same people now lauded, by political parties, than not so long ago were hostile to them.
It's a well-trodden path, street markets as meritocratic spaces giving economic opportunity to those that are excluded. The story of how the Jewish community from 19th Century poverty in the East End of London starting market stalls that would become Tesco's and Marks & Spencer as well as launching the career of bellicose Alan Sugar. This is a huge part of our British island story of who we are.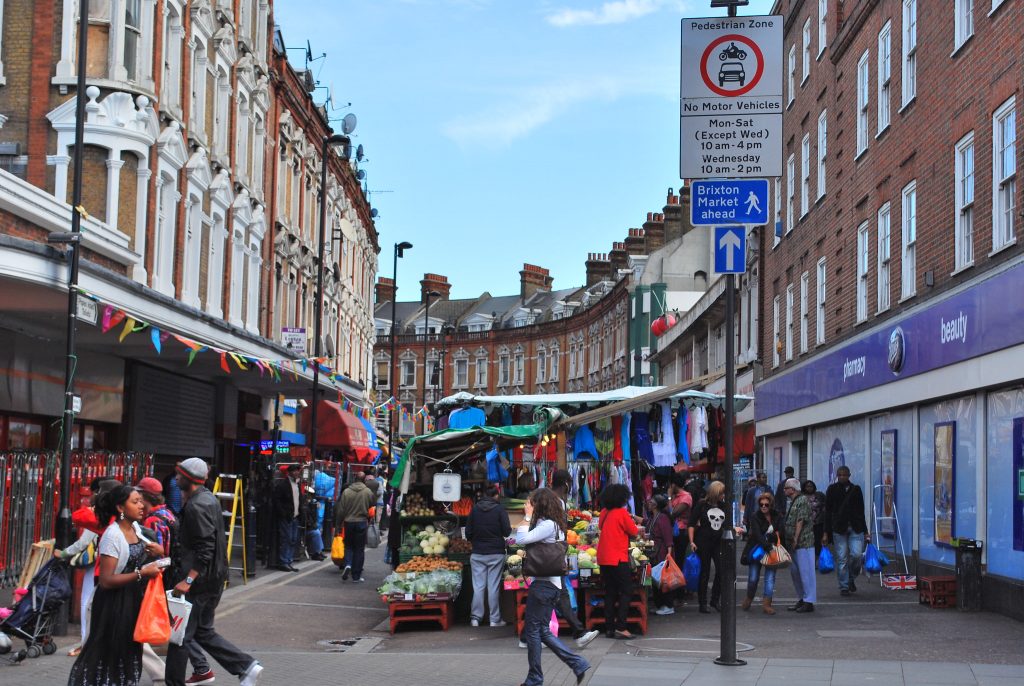 It's not just about economics and social equality, markets produce the big characters that we need in our societies, the writer Howard Jacobson, Boxer Ricky Hatton, Labour's Deputy Leader Angela Rayner, the actress Sadie Frost all worked on Manchester market stalls and I think you can see how it informs their characters, who they are.
It's crucial that the opportunity to have a space in the city is not denied. I have not got time to go into the debates about gentrification, and social cleansing, just to say it's vital that working class young strivers, dreamers, often from families whose parents, grandparents, were immigrants, are given a space, a place to start a business, make some money, work their way up society's ladder. It is still possible on many street markets, but it getting squeezed, and the opportunities and more and more restricted.
In much the same way as Tesco, Lidl and Sainsbury's are devouring corner shops, the same is happening with Markets. The clothes retail sector, has become dominated by bulk discounters like TK Max and Primark. These discounters can undercut market prices by exploiting cheap overseas labour.
Karl Marx got a lot wrong, but maybe he was right about capitalism, unfettered leading to monopolies and eating society up, destroying the environment in the process as well.
Let me just end with a few comments about Brixton Market, where in 2009, I was involved in setting up the campaign group, Friends of Brixton Market, to prevent parts of the historic Granville Arcades being replaced with poor-quality residential towers and shop units, that only large high street chains could afford.
What started as group of quite angry local residents, up against a major developer, succeeded by getting the arcades listed. It is worth quoting the 2010 decision by Culture Minister Tessa Jowell: "The secretary of state is persuaded that the Brixton Markets are the most important architectural manifestation of the post-war Caribbean presence in Brixton. Given the significance of black history to post-war Britain, this establishes some clear claims to historic interest."
I would end by saying that every street indoor market is as important to its local community as Brixton, especially now, as we hopefully emerge from Covid. As society opens-up once more, we must do more to support the strivers and dreamers that that work so hard in and on Britain's markets. A bit more respect from right wing commentators for Britain's working class BAME communities, would not go amiss either.
Anwar Akhtar Founder and Director, The Samosa Media an arts and journalism charity. Anwar was born and grew up Manchester, he worked on various Manchester markets in the 1990s inc Ashton, Hyde and Longsight. He then went on to work as a DJ, film and theatre producer. He was Director of Rich Mix London where he led the capital and business development of a new £26 million arts centre in East London.
Anwar was the production consultant on the play Dara working with Ajoka Theatre Pakistan and National Theatre UK. The first South Asian history play at the UK's National Theatre Main stages, "Dara" was seen by more than 30,000 people in 2015. "Dara" tells the story of Mughal India, raising questions about religious freedom, tolerance and clerical power that still resonate today.
His latest film is Pakistan's Best Kept Secret – Lahore Museum The film features Anwar in conversation with the Lahore Museum's ex-director Sumaira Samad and playwright Shahid Nadeem (Ajoka Theatre Company). They view the Museum's collection, and discuss the future role of the Museum, within Pakistan's wider social, political, religious and cultural context today as well as Pakistan's relationships with Britain. twitter.com/aakhtar
He also helped start the Friends of Brixton Market campaign group, to save parts of Brixton market from closure in 2009.